Allison Shields



Allison Shields is a very talented singer/songwriter originally from Wakefield, Nebraska, currently residing in Sunset, Utah. Blessed with an extraordinary gift of music and a natural ability to write heartfelt lyrics, Allison shows promise of becoming much more than a local entertainer.

Allison's musical interests started at an early age. Her first ambition was to be a singer. She started taking piano lessons at the age of eight. Later she took up the trumpet and guitar. Some of her early musical influences were Anne Murray, Patsy Cline and Olivia Newton John.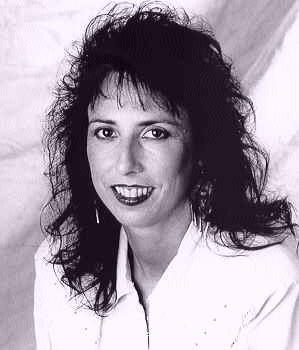 Allison's first professional job came at the age of sixteen when she was asked to perform regularly at the Wagon Wheel Cafe in Clear Lake, South Dakota. Since that time, she has performed at various county fairs, community events and performed at numerous night clubs in the Salt Lake City and Ogden, Utah areas as well as Lava Hot Springs, Idaho. She was the featured vocalist and rhythm guitarist for a local band, Southern Dove which played around the state of Utah. She has also performed in the Phoenix, Arizona area and in Nova Scotia, Canada. Allison began performing in Nashville, Tennessee upon her first arrival for recording in 1996 at the Broken Spoke Cafe and Printer's Alley. She also performed in the Graham Central Station Entertainment Center in downtown Nashville in 1997 and has returned to the Broken Spoke Cafe in Nashville for performances.

In her spare time, Allison enjoys getting together with her friends for impromptu jam sessions. Her favorite place to visit is Tennessee and she hopes to live there someday. A few of her favorite country music entertainers include; Mary Chapin Carpenter, Patti Loveless, George Strait and Tim McGraw.

The National Wild West Fast Draw Competition is another area in which Allison excels; an unusual hobby for one so quiet and petite. In 1985, she was named one of the top ten World's Fast Draw Champions in the Women's Division.

Allison has enjoyed writing songs for many years. She traveled to Nashville in 1996 and 1997 to record her work. Producer, Larry Beaird of Beaird Music Group, used some of Nashville's finest session musicians to assist in the recording of an entire album of Allison's original songs. The album, entitled, "A Little Too Far" has received outstanding reviews since it's release and is receiving airplay across the nation (USA) and Europe earning her recognition as an artist and songwriter. From the album, the singles; "Tossin' & Turnin'" and the title cut, "A Little Too Far," both reached the number two spot on the Independent Charts. Allison received nominations for: Female Rising Star, New Female Vocalist and Country Album of the Year for the 1999 Golden Music Awards sponsored by the Nashville Tracker Magazine and also received nominations for the 1999 Online Country Talent Awards in October of 1999 for: Female Vocalist, Female Rising Star and Country Album of the Year. While Allison was in Music City, her songs were picked up by a Nashville Music Publisher.





...back to front page.
Country Music Banner Exchange member - Join here
I hope you'll take the time to listen to the album, "A Little Too Far" and visit this site again soon. To all you struggling artists out there...Don't give up...because "Dreams really DO come true!"

God Bless!
Allison